CAX-AD100 High Accuracy Home Digital Breathalyser / Alcohol Tester
Regular price

£149.95

Sale price

£99.00

Save {{ saved_amount }}

Save £50.95
KENWOOD's premium analyser is quick to respond and has a highly accurate measurement. The sensor is heated to accelerate the reaction, plus heating removes dirt and impurities adhering to the sensor. The CAX-AD100 supports 2-way measurement, straw method, and open blow method. The straw method is less affected by the environment than the open-blow method, enabling more accurate measurement.
Featuring a compact design that fits in one hand, so you can easily use it at home or on a business trip. The sensor cover can be closed when you are not using the unit to protect the highly sensitive sensor. The analyser can measure up to as many as 5000 times. When you exceed this amount of measurements, the sensor mark will flash to inform you of end-of-life status. The CAX-AD100 also features a power-saving design to measure up to 1200 times with 2 AA alkaline batteries. Even if the power is left on, the power will turn off automatically after 1 minute.
Hurry, only 17 items left in stock!
Key Feathers
Specifications

Detection method

Semiconductor gas sensor

Display

LCD digital display / LED-2-stage display (Green / Red)

Sensor life

1 year or 5,000 times

Power supply

DC 3V, two AA alkaline batteries

Battery life

Approximately 1200 times

Main materials

Body case: ABS resin

Operating temperature

- 0 ℃ to 35 ℃ (no condensation)

Storage temperature

-10 ℃ to 60 ℃ (no condensation)

Dimension

122 x 45 x 21 mm

Weight

Approx. 92 grams (incl. batteries)
Whats in the Box
Warranty & Customer Support
DPD Shipping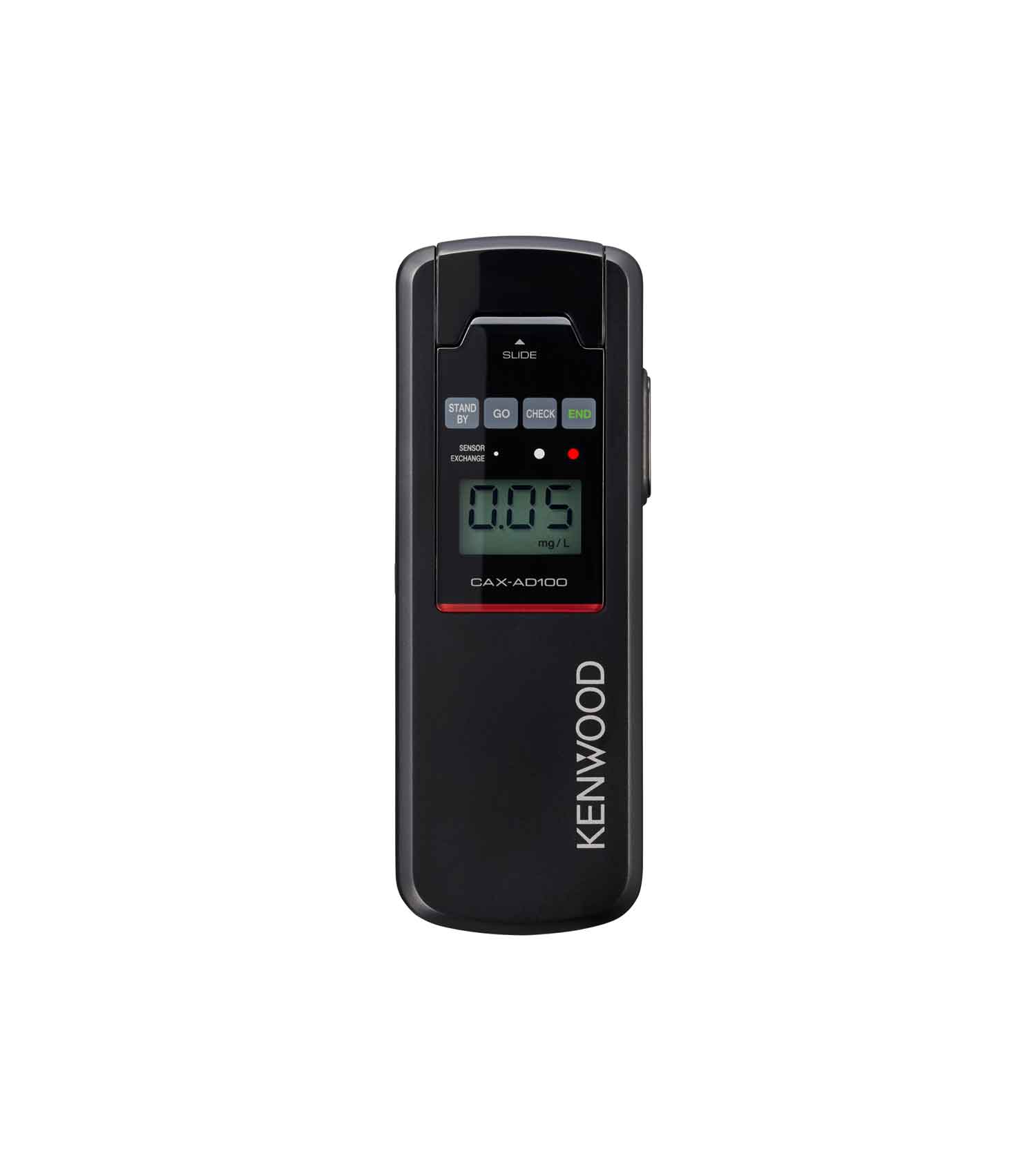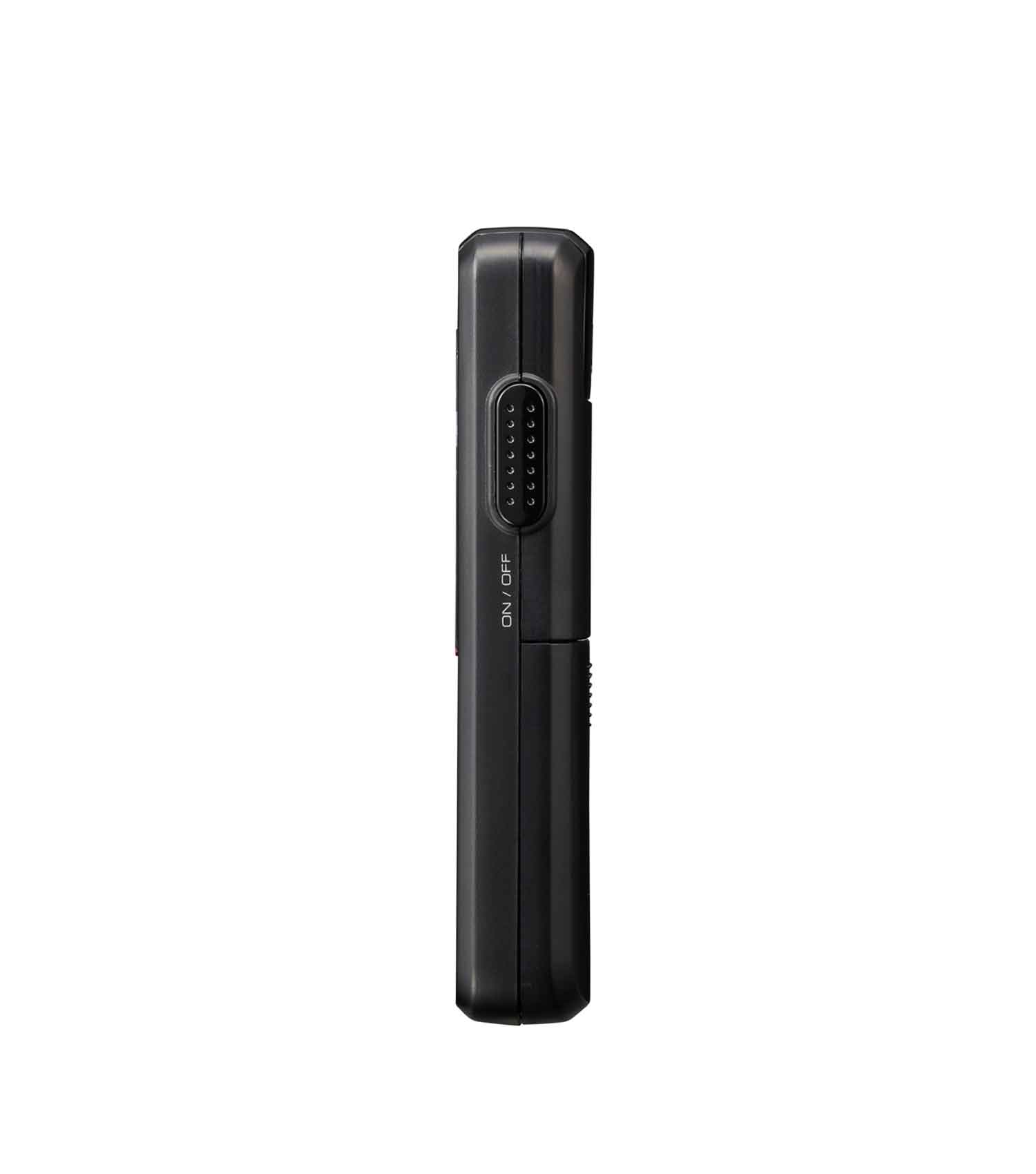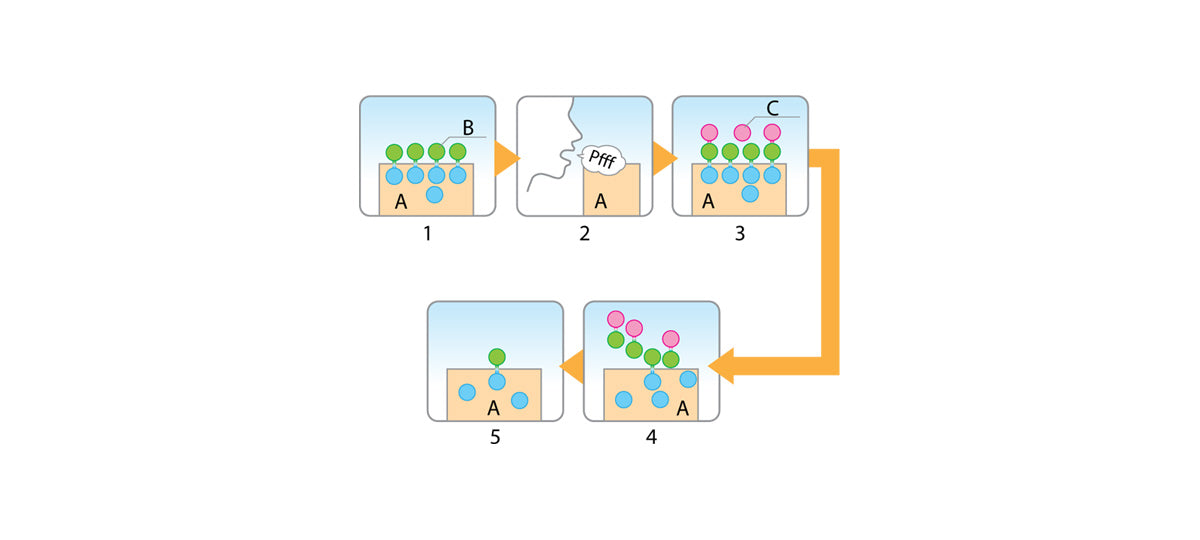 Uses High-precision, high-sensitivity, high-quality sensor made in Japan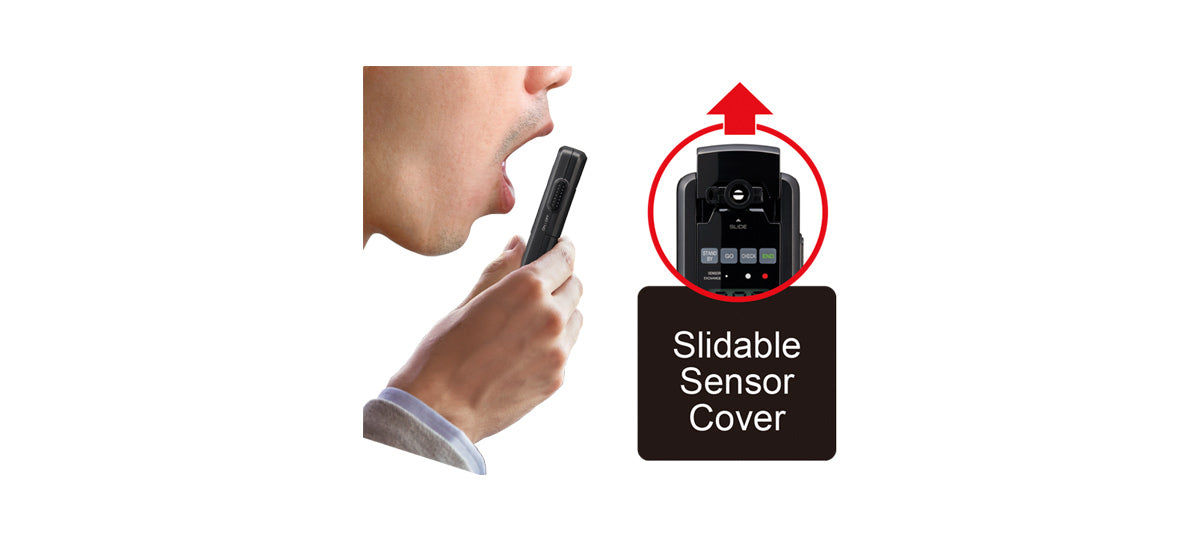 Supports straw method and open blow method 2-way measurement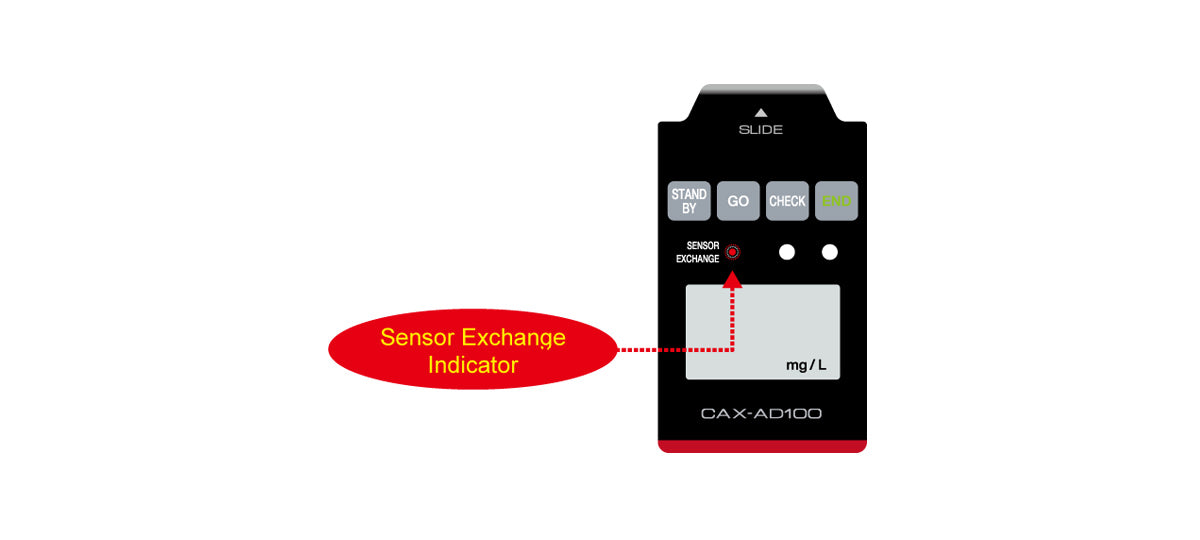 5000 times long-term sensor and life notification function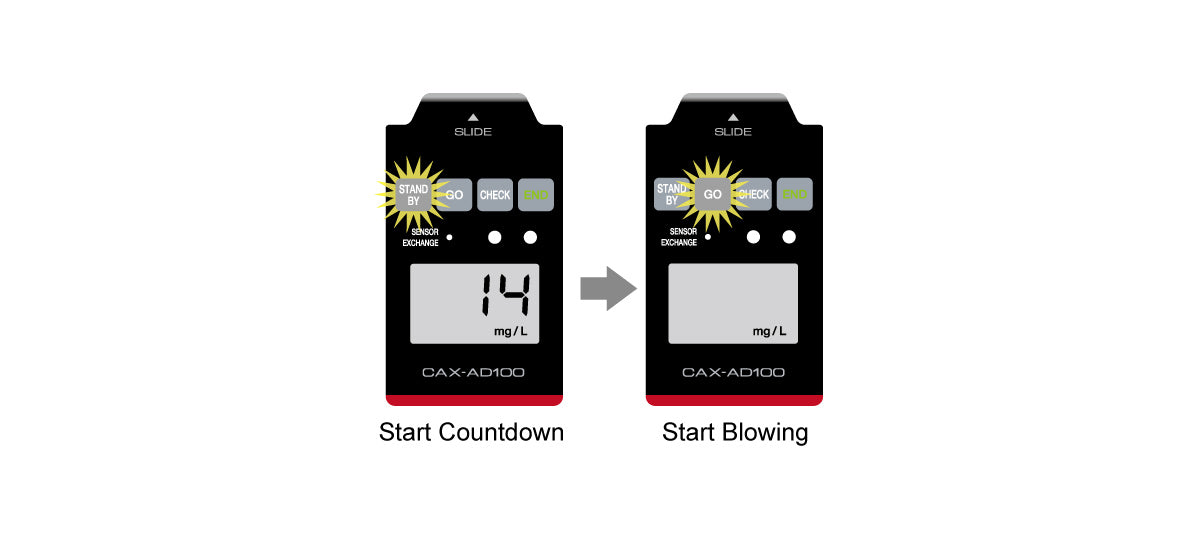 Measurement timing Electronic sound
LCD display of alcohol value during exhalation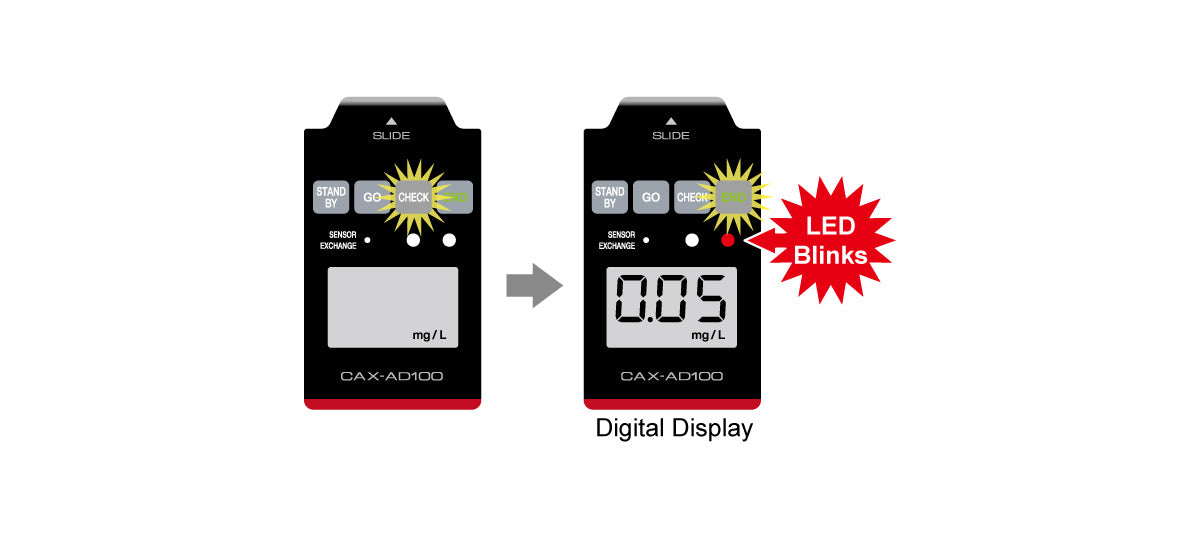 Power saving design and automatic power off function